One of my first 3d renders using blender.
I finally managed to get away from my niece and nephew. I sat down to rest and there was this bowl of chips on the table. Maybe it was because I was tired but it looked very interesting. I took out my phone and started taking pictures.
I took so many pictures but nothing was coming out alright. I uploaded them on my computer and started studying them. I am still learning Blender and I thought this was the a good opportunity to test my skills. All the models were simple. I could do a bowl, a table, a door, and a fireplace. I skipped on the sofa entirely.
The good thing was all the things in the background were blurry, so I didn't have to add as much details. So here is the picture I chose: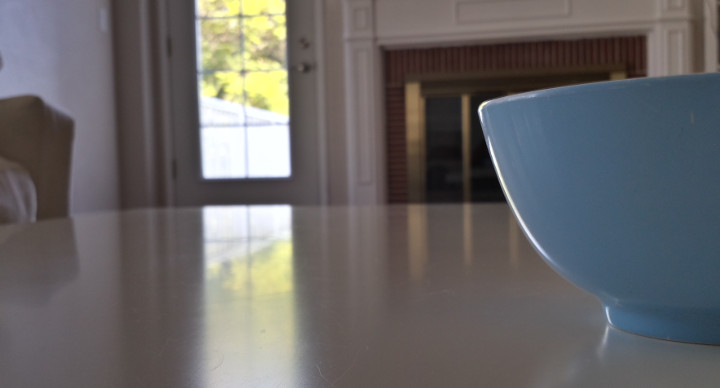 Original Picture
I used HDR lighting from a picture freely available on the web to light the scene. After a whole day of trial and error I came up with the image on top.
Render time was 3 hours 43 minutes. Yeah, I have an old graphic card so I had to render from the quadcore CPU instead.
I tried to make a small animation but gave up. At almost 4 hours for each frame it was not worth it. The solution was to bake all the materials but it didn't work well with reflections, they were flat. So for now, the image on top is the best I can do.
---