So Jonas Salk developed the polio vaccine and gave it away for free. Today we patent the shit out of a rounded corner rectangle and those who infringe it, we fight them to death.
Jonas Salk story is so inspiring that it almost sounds naive. Imagine a world where every time you are asked who holds the patent to your life changing invention, you answer is "There is no patent. Could you patent the sun?". Now if something as important as the polio vaccine is not patented then software patents are a joke (see 1-click patent).
You must have seen website that prevent you from right clicking, or copying text on the page. How much value is in their content anyway? Why do we hold so tightly things that have almost no value? Let it go. Sharing is caring.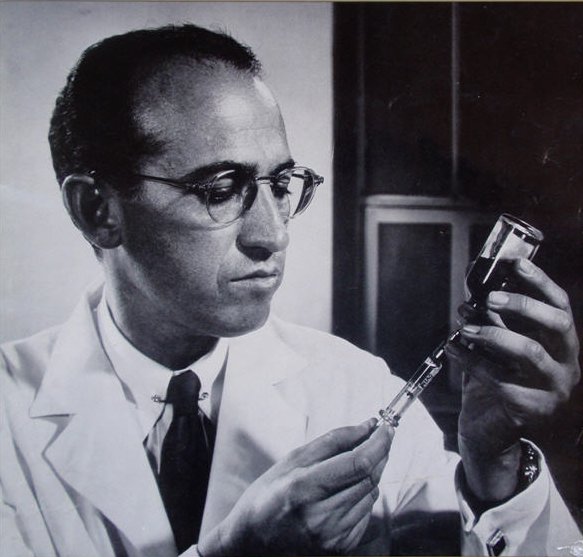 Developer of Polio Vaccine, Jonas Salk. wikipedia
---