I stumbled upon this dating app with a fresh twist – no profile pictures. I can appreciate the effort to shift the focus away from superficial looks and promote meaningful connections through words. But I couldn't help but feel that it misses the mark when it comes to addressing the real issues in the world of dating apps.
The crux of the matter, as I see it, lies in our dwindling ability to communicate effectively. As we increasingly move our lives into the digital realm, our capacity to connect with one another diminishes. The dating app I'd envision wouldn't just be another platform for swiping left or right; it would be a mentor, a guide, a digital wingman, if you will. Picture this: it offers sage advice on dating etiquette, tips for dressing appropriately, and guidance on how to keep a conversation going. But it doesn't stop there – it would also equip you with the tools to handle the unpleasant aspects of dating, like ghosting, rejection, or being stood up, all while maintaining your dignity.
Sadly, I never got around to building this app. Instead, I've decided to write an in-depth article about the "App I Won't Build" in the hopes of inspiring the next wave of dating apps. I owe my happily ever after to a dating app, but once my wife and I met in person, we promptly bid adieu to the app; it had nothing else to offer.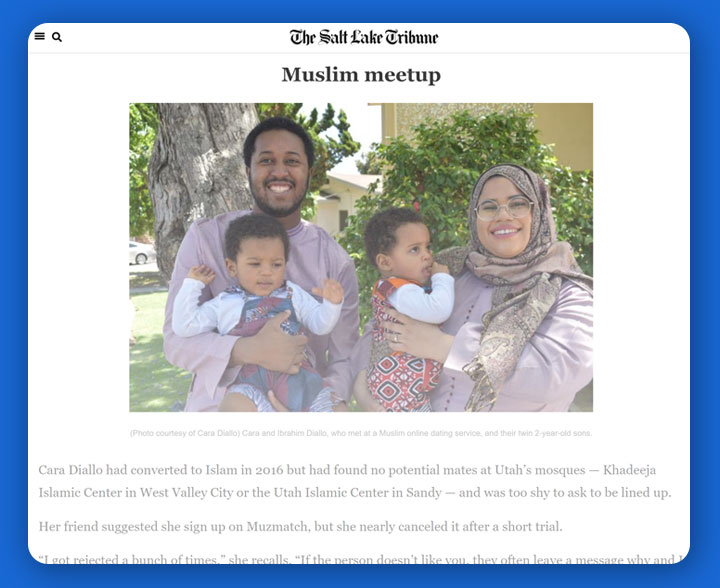 Let me explain the benefits my hypothetical app would bring to the dating table. It would use nifty features like just-in-time notifications to steer you toward better decisions and prevent you from unintentionally hurting someone.
Yet, the more I delve into how people use dating apps, the more I realize that "dating" is a term as diverse as a rainbow. Some friends use it to find casual hookups, while others looking for a life partner line up dates night after night. Sadly, few take the time to read profiles anymore.
For women, a quick glance at the picture, a couple of likes in the description, and they're ready for a date. Men tend to like every photo in sight, hoping to maximize their matches. Filtering happens later, after the match is made. This led to a humorous experiment where a man posed as a woman, posting a bare floor as his profile picture – the fake profile still raked in nearly 100 likes!
Some folks shared endearing stories of how mistakes led them to love. One guy recounted a shopping spree, spending thousands on clothes and $600 on glasses before his first date. Her response? "Nice glasses, but where did you find these clothes?" Rather than dismissing him, she helped him upgrade his wardrobe.
These tales of initial encounters are often charming precisely because they're unscripted. It almost feels like offering advice or structure would be an intrusion. At most, an app should step in during extreme situations like ghosting, helping us avoid harm.
So, what does it even mean to match with someone on a dating app? Is there a significant difference between matching on one app versus another? In reality, regardless of the platform, users are connecting with the same people – themselves. The apps act as bridges rather than creators of unique characteristics.
As much as I'd love to keep write about the App I Won't Build, it seems more practical for existing apps to incorporate a few extra features to assist users beyond dating. But it may be too late; all apps now cater to "the Busy Man." This is a general user with the attention span of a housefly, ready to fly away at the slightest hint of effort. The world of apps is converging into a Clash-of-Clans-style interaction designed for maximum profit.
I'm relieved to be out of the dating market myself. I can only hope that someone out there will pick up a few of my ideas and help shape the future of dating apps for the next generation.
---
Hello there. This post was inspired by a comment I made on Hacker News:
Close to two years ago, a dating app appeared on the scene. I signed up, encountered a few bugs, reported them, then uninstalled the app. A couple of months later, an email notified me of a match. I reinstalled the app, engaged in a delightful conversation, but found myself lacking the attraction.

I tweaked my settings, narrowing the radius to 25 miles and specifying "Black only" preferences. Ironically, the next match I received was neither Black nor within a thousand miles. Today, we are married with children. I think dating apps all look for a trick, a gimmick, or a twist. We will find you the perfect match. The real issue is as we get more disconnected from one another, we don't know how to deal with another person.

Here is what the dating app I won't build will do. It will tell you how to start a conversation. Help you get dressed on a first date. Help you hold a conversation. Teach you étiquettes. Tell you what to do when you don't get an answer. These are all real relationship building tips that dating apps don't bother with.
My comment sparked a lively discussion among users. One thing I learned is that online dating caters to the Marginal User. At this point, any friction will lead people to the next app. What they forget is that they are all dating each other in different app. The middleman makes money as we hop along.
---