Have you ever thought about getting into this programming thing? Heard a few things about code camp and now want to join the wagon? Obviously if you want to work with code, you need to have a computer. Not just any computer of course, but the best money can buy. Note that every programmer use their own suitable tools, so all I can help you with is share my own arsenal.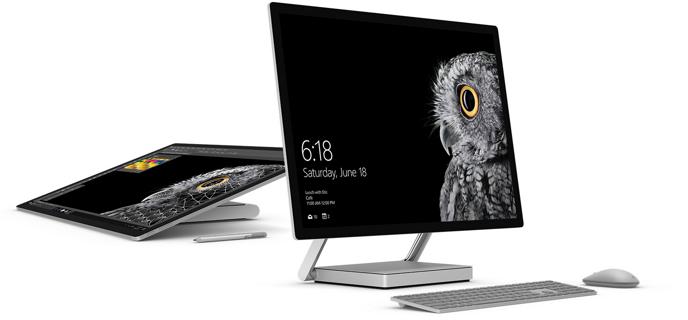 The Computer above cost a meager $3,000 and if you are serious about programming, meaning you want to make a living off of it, you will break that piggy bank and invest in your career. Flashiness aside, this machine will be an extension of your thoughts. It will step out of the way and discreetly help you create amazing software. All the processing power you will ever need will be at your finger tips, and as much as you try you won't make this machine stutter.
It will compile your .Net code in a breeze, swim through JavaScript, beautifully render your HTML, churn up your Android Studio, and it will even create beautiful illustrations for you with photoshop.
But if you are like me, you can break 3 piggy banks, sell your bone marrow and still be short a few hundreds. No, the price is not meager, it is insanely expensive. But that's ok. Because in order to work as a programmer, you don't need a flashy computer to do some work. It can help, but it is not necessary.
I started my serious programming on a family computer sharing the valuable time with 4 siblings who needed it to play their games as much as I needed to work on it. My first years in college were also spent on a house computer shared with family. Only much later I got my very first laptop. It was a white PowerBook G4 with a defective screen that the owner was trying to get rid of it. He insisted on selling it for $60, but I haggled the price down to a cool $50.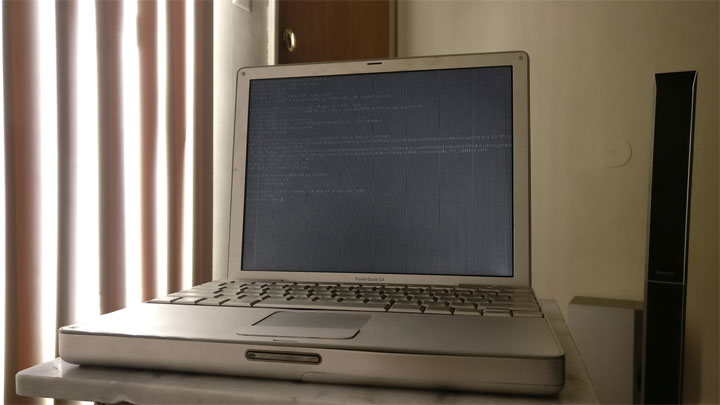 This 2004 machine was already 5 years at purchase time.
This old Mac was already showing its age when I got it, so I upgraded the RAM from 512MB to 1GB and installed my applications on it. For web development all you need is a good text editor and a web server. BBEdit, MAMP, and PhotoShop was all I needed.
At $50, this machine paid back its value a few thousands of times. From graphic design to full fledged web applications, I created it all on this junk. I was able to drop out of college and pursue a career in programming as a freelancer using this defective device.
A few years later, I worked on heavier web content and phone apps, my little box started to feel outdated. So I was handed down a much better computer. One that supported much newer browsers and allowed me to do much more then just web. A Dell Inspiron e1505 2006. Now I could install Eclipse for Android, and the full power of a Linux environment (Ubuntu). I upgraded the hard drive to an SSD and it became my main machine. This machine still purrs softly in the background as I am writing this post. In fact, this very blog was designed and built on it. Yeah I know, it was already 6 years old when I got it.
Of course over the years, I started to take more serious jobs and I had to upgrade to more powerful tools. So my most powerful machine today is a desktop computer, dual booting Windows 7 and Ubuntu. It has an Quad Core i5 CPU with 8GB of RAM (I could upgrade, but ah laziness). It serves just fine for web development, application development, graphic design, and video creation.
I still use a laptop for my day to day work because it is more portable then a desktop. My current Laptop is a Acer Aspire S3, with an upgraded SSD drive. And had cost me around $550 with the upgrade.
As you can see, everything I listed are simple affordable machine with nothing particularly remarkable about them. Of course it is nice to have a nice new and fast machine, in hope of using it for many years to come, but I find them overkill for a beginner. I understand people are tempted to get the flashy Macs or The Microsoft Surface Studios but I like to think that those should come as a nice reward after you have made enough money in the field.
Remember this: a $2000 machine and a $300 one add numbers at relatively the same speed. The difference is the $300 one can help you get started without breaking your piggy bank. What you do with the machine will be more important than the price of the machine.
---